Happy Friday! Let's talk fragrance.
I love perfume! In my line of work, I have to be very careful with wearing fragrance. Often, I cannot wear any at all, so I enjoy every opportunity I have. I do not claim to have an expert nose, but I would love to tell you what I smell.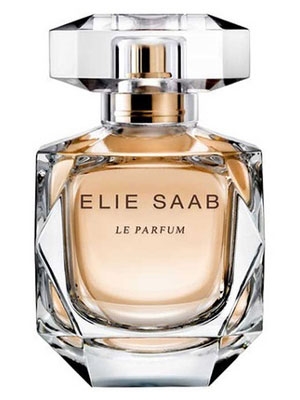 Elie Saab Le Parfum is a sweet white floral with moderate to heavy sillage. To me, this is more moderate sillage, but this could lean heavy when over applied.

She is very much a lady; her presence is known without the need to scream for attention. It is not an offensive fragrance.

Elie Saab Le Parfum isn't sweet in a candy, bubblegum sort of way; all of this sweetness is floral and honey.
Elie Saab Le Parfum begins with a bright opening of orange blossom. As it dries down, the white floral of jasmine begins to take over. The final d
ry down is a honey rose jam with a bit of clean powder.
Elie Saab Le Parfum is classy and timeless, and I think women of all ages can enjoy wearing it. The floral element reminds me of spring, but it is appropriate for any time of year.